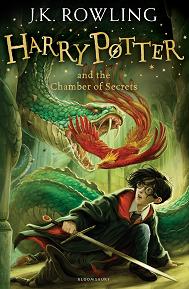 Harry Potter fans of all ages will not want to miss a special event in the atmospheric setting of Lancaster Castle's Shire Hall. 

At 6.30pm on Wednesday 3 September, Lancashire County Council's library service and SilverDell Bookstore, Kirkham, are hosting an evening with award-winning illustrator Jonny Duddle. 

Jonny was chosen by Bloomsbury Publishing to reimagine the magical world of Harry Potter. Now all seven books are being republished on Monday 1 September with Jonny's fantastic new illustrations. 

Asked about being given the Harry Potter commission, Jonny said: "It was a bit of a shock. I painted the first cover as a test piece last year, but was concerned that I couldn't give it the time ! I would've liked due to other commitments. 

"So when I heard that JK Rowling and the team at Bloomsbury wanted me to paint the rest of the series, I was gobsmacked." 

At the event at Lancaster Castle, Jonny will be talking about his work and signing copies of the new editions of the Harry Potter series. 

Jill Connolly, the library service's reading and development manager for children and families, said: "We're all very excited to be welcoming Jonny to the Shire Hall. It's an ideal venue for a Harry Potter evening as it really does looks as though it's come straight out of Hogwarts. 

"And we're especially pleased as this is the only event celebrating the new editions to be taking place outside London. It's simply a must for all Harry Potter fans across the county." 

The evening also includes a fancy dress competition for children who go dressed as characters or creatures from the series, and people will b! e able to buy signed copies of the books. 

This event is free but to avoid disappointment places must be booked in advance. To book a place, phone SilverDell Bookshop 01772 683444 or email [email protected]