Advertising
Social Media Setup / Management
Website

1. Weekly Advertising Packages
.
.
2. Monthly Advertising Packages
.

3. Social Media Setup
.
.
4. Social Media Content Management

*POPULAR*
.
.
5. Newsletter Setup

6. Website SEO and Optimization
***
Note:
Once payment has been made for a package we will contact you.

All service packages are 'pay as you go'. There are

NO contracts

.

Business / Event posts can be privately previewed before they go live.

Social Media Shoutouts are promoted across Facebook and Twitter.

'Buy Now' links are PayPal (credit/debit) card. We offer direct transfer as another payment option (Contact us for details).
***
Payments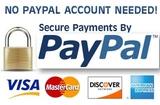 For further information please
***
Author: Donna Petch