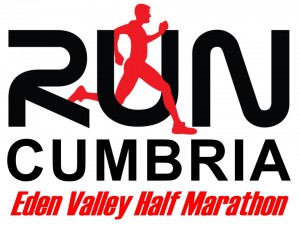 This September thousands are set to take part in Run Cumbria. A half marathon based in Edev Valley, Cumbria.
The race: 14th September. The Run Cumbria Edev Valley Half Marathon is a road race over a measured distance of 13.1 miles. It will be delivered under UKA Rules (Permit applied for). The race will be refereed under the rules of UK Athletics.
Route: Starting and Finishing in Lazonby, Cumbria
Runners must be over 17 years old on the day of the race to participate.
Please note – the route may be subject to change.
Entry benefits: Each runner will receive a wicking technical finishers t-shirt, accurate chip timing, training plan based on your fitness level, fantastic medal, results posted on the website within 48 hours, race recovery pack and fantastic running experience.
Course time limit: The Run Cumbria Half Marathon will operate a strict maximum cut off time of 3hours for all participants. Ris a serious athletics endurance race which requires a large amount of appropriate training and preparation in order to complete it safely. Therefore we strongly discourage participants who do not intend to complete the course within this time limit. Any runner who does not complete the course in 3hours will not be permitted to complete the race and will not receive a result. A sweeper bus follows the race at 3 hr pace and if you are passed by the sweep bus at any point and for any reason, you will be asked to get onto the bus which will transport you back to the Finish area at the earliest possible opportunity. If you decide not to get onto the sweep bus, your running number is recorded and you are removed from the race, from this point onwards you will be continuing independently of the event and at your own risk. You will be recorded as a DNF within the results of the event.
Baggage: Runners will be able to drop their baggage off at the baggage trucks at the start area and these will be transported to the finish area for you to pick up after you have finished your race.
Hydration Stations: Hydration Stations will be positioned approximately 5kms apart. Bottles of water and energy gels will be available. Toilets will be available at all hydration stations. Click here for more information.
Photographs: Our official race photographers will be on route.
Accommodation: If you are looking to book accommodation in Cumbria for the weekend of the event please visit the following page………………………… We recommend booking in advance to avoid any disappointment.
For more information and to enter visit – 
http://run-nation.org/run-cumbria