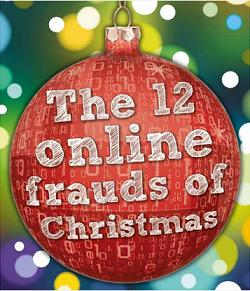 WITH around 50% of us expected to buy our Christmas presents online, Julie Waddington from Lancashire County Council's Trading Standards Service is reminding shoppers that fraudsters have many ways of scamming us for money.
"In the past 12 months, Lancashire Trading Standards has received over 1,000 complaints about online traders, from scams to faulty goods," Julie said.
"Sadly, while for many of us Christmas is a time of goodwill, it isn't for fraudsters. They have no qualms about ripping people off. I'd like to remind people to be aware of the methods they use to get their criminal hands on our money.
"As well as creating fake websites, fraudsters have many other ways of ripping people off. Whether it's offering counterfeit, poor quality or unsafe items or simply never delivering the goods or services, their crimes can cause serious distress, especially at Christmas."
Here are Julie's top tips on what to look out for over the festive period to keep safe online and to avoid upset and disappointment:
Tip 1
Only buy goods and services from online retailers/ brands you trust. Check whether the website has a legitimate address and returns policy.
The address of secure websites will start with the letters https and will have the padlock symbol.
Use only recommended payment methods such as a credit card rather than transferring money to a seller.
Tip 2
People who need an urgent loan over Christmas should never pay an advance fee and never agree to taking out a loan after being 'cold called'.
Beware of fraudsters intercepting applications to genuine businesses.
Tip 3
Please tread carefully when using online auction sites. Most items will be genuine, but fraudsters can use the opportunity to sell fake items such as smartphones and designer clothing at low prices.
Research the seller before buying, and be cautious when buying from sellers abroad.
Tip 4
Be wary of fraudsters selling 'too good to miss' cheap package holidays on websites or social media. Always check the travel company is ATOL or ABTA bonded.
Tip 5
If you receive an anonymous e-card, play it safe and delete the email without opening it. Cyber criminals are creating their own versions of electronic Christmas cards which may contain a virus (malware) that could collect personal and financial information about you.
Tip 6
There are many bogus sites selling tickets to events and gigs. Use reputable sites and look at the reviews for the gig/ sporting event to see if other customers have experienced problems.
Tip 7
Watch out for fraudsters taking advantage of our charitable nature. While most charities are genuine, there are fraudsters who falsely claim to be collecting on their behalf.
If making a donation online, go directly to the charity's website rather than going to the site by clicking on a link in an email. Never make donations via a money transfer.
Tip 8
People who get a smartphone or tablet for Christmas, should be aware that cyber criminals are constantly developing new ways to infect these devices through malicious apps or websites. Always check reviews and ratings and only download official apps.
Tip 9
Never be tempted to pay via a money transfer for something online, even if it is the 'last one in stock' or 'two days before Christmas'. Never provide your banking details to people you do not know.
Tip 10
Many adverts on networking sites such as Facebook and Twitter will be genuine, but beware of fraudsters advertising give-aways and offers in the hope that you will click on this site and be directed to a dodgy website peddling scams.
Tip 11
Thinking of joining an online dating site? While this can be a great way to find an ideal partner, beware of fraudsters who use dating sites to win your affection then asking you for money for a family problem or for them to pay you a visit.
Tip 12
More and more people are using mobile devices to make purchases so, if your device is stolen, do not save passwords on it, make sure Bluetooth is always switched off and learn how to remotely wipe data from the device's memory.
For advice on your consumer rights call the Citizens Advice Consumer Helpline on 03454 040506, to report an online fraud go to www.actionfraud.police.uk and for up to date information on current scams go to www.facebook.com/StanleyDards.