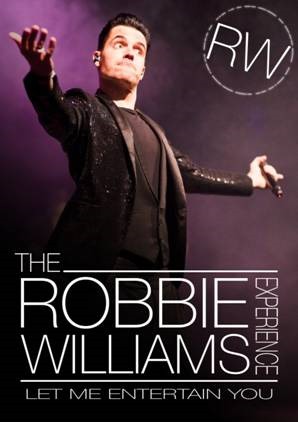 "Let Me Entertain You" UK Tour, 
THE FORUM THEATRE, WYTHENSHAWE
MANCHESTER
SATURDAY 4TH JULY @ 8PM
Box Office:   0161 935 4020
Jump on this rollercoaster ride spanning the 25 year career of the legend that is Robbie Williams. From his sell-out 3 nights at Knebworth, to the unforgettable "Swing When You're Winning" show at the Royal Albert Hall, as well as reliving where it all began with Take That.
Featuring an amazing live band and the glamorous R-W-E Dancers.
This action packed show features all of Robbie's hits, including; Rock DJ, Angels, Let Me Entertain You, Come Undone, She's The One, No Regrets, Feel, and some of his most recent hits, including; Go Gentle, You Know Me and Candy. Plus many more.
Starring Hollyoaks Heart-throb Tom Vaughan who is fast becoming one of the most sought after talents in the music world.
He has performed as Robbie Williams to sellout crowds throughout Europe to audiences as large as 20,000 people!
His reputation as one of the world's best Robbie Williams tributes is guaranteed to "Relight Your Fire!"
"He looks like Robbie, he moves like Robbie and he sounds like Robbie"
"An Absolute must for all fans of the Robster"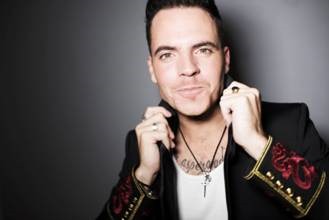 SO BOOK NOW AND LET HIM 'ENTERTAIN YOU'! *WATCH ON YOUTUBE*
Tickets: Call in to leisure reception or book on 0161 935 4020
TOUR DATES
5th June                     Rose Theatre, Rugeley
6th June                     Theatr Brycheiniog, Brecon
11th June`                  Civic Theatre, Rotherham
12th June                   The Corn Exchange, Bourne
15th June                   The Grand Theatre, Swansea
2nd July                      The Customs House, South Shields
4th July                       Forum  Theatre, Wythenshawe
10th July                     Theatre Severn, Shrewsbury
16th July                     Carnegie Theatre, Workington
17th July                     Grimsby Auditorium
19th July                     Gaiety Theatre, Ayr