One of the region's most popular dance groups is holding an audition for new recruits.
The Fylde Coast Youth Dance Company has now been running for two years and has had extraordinary success.
During their first year in existence alone,  they won a place at Lancashire Youth Dance Festival, U Dance North West and in the first ever Commonwealth Youth Dance Festival, giving youngsters from the region an opportunity to showcase their skills on big stages.
They built on that success this year by returning to the Lancashire Youth Dance Festival for a second year, working with renowned choreographer Lisi Perry on a performance in Central Library and taking part in the national tour of Hercules by New Art Club, which is performed on 23 June at Blackpool Grand Theatre. 
And the company is now on the lookout for the top talent of all styles and levels of experience to join them.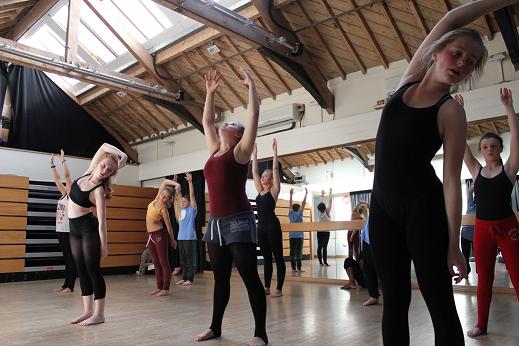 Cllr Gillian Campbell, Deputy Leader of Blackpool Council, said: "Applicants can be aged between 12 and 19.
"The company are looking for passionate dancers, people who are enthusiastic and those who want a challenge. Whether you've been dancing all your life, or are brand new to it; if you've got what it takes, then we want to see you!
"As a member of the company, you will develop your contemporary dance technique, work with professional dancers and choreographers and create high quality performance work to be performed on stages across the North West.
"It's an amazing opportunity and it's vital that we continue to develop the arts in Blackpool through programmes like this."
The audition takes place on Friday 17 July from 5pm and 8pm at The Grand Theatre.
To book a place, please visit www.fyldecoastdance.wordpress.com
The deadline for registration is 14 July at noon.