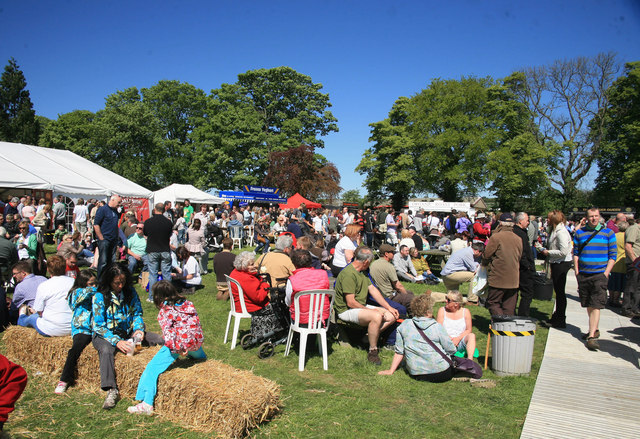 Food festivals have become increasingly popular in recent years with consumers. You're likely to find one in every city – they're a great opportunity to try new dishes from restaurants and food establishments they've not visited yet.
But why do so many businesses take the time and effort to exhibit at food festivals? Nisbets catering supplies which has stores in the North West of England, has compiled a list of the reasons why (and what you need to bring with you if you're planning to visit your local food festival) in conjunction with writer Jackie Mitchell, Ella Woodward from Pintura restaurant and Ben Davey from the Ox Club Grill, Leeds.
Why should you exhibit at a food festival?
If you visit a local food festival, you have an opportunity to directly engage with potential consumers. You can promote your business to interested foodies, and engage with your local community. Festival visitors can try some of your dishes too, while you can get busy on social media – reaching new customers in person and online!
Some festivals offer the opportunity for food professionals to give talks or demonstrations, which not only raise your business's profile, but also demonstrates your expertise. If you're feeling brave, it could be a good step for your profile.
What will you need to bring with you?
The first step is to find out what you'll be provided with (including space in which to work), and what you'll be cooking at the festival, building the list from there. Here is a checklist of things you might need to consider taking with you:
Counter top fryers
Griddles
Crepe makers
Panini grill
Tea urns
Coffee machines
Bar blenders
Bottled gas to power machinery
Extraction
Paper plates
Paper cups
Plastic glasses
Make sure to think about your transport of these goods too, and the access you will have to get them into the festival.
Cover these bases and you'll be sure to have everything you need to make the most of your first visit to a food festival. To find out more, you can read the full article on the Nisbets site.