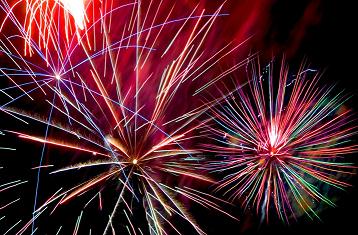 Firework Champions is a 4 spectacular firework displays all on one night at Capesthorne Hall in Cheshire, 22nd August.
Find out what has become one of the most popular firework events in the UK. The event runs as a competition format with 3 teams firing against each other.
The audience have the chance to text vote for the winning display and the result is announced after the finale display by organisers MLE Pyrotechnics.
Gates open from 5pm
Events starts at 9pm
Prebooked price On the gate price
Adult Ticket £16 £18
Child(age5-16inclusive) £6 £8
(booking fee may be applicable)
Enquiries: 01327 876037
Email: [email protected]
Website: www.fireworkchampions.co.uk