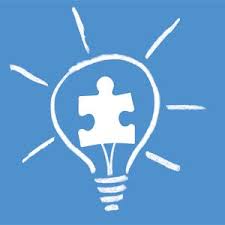 LIVERPOOL will light up its buildings blue to raise awareness of autism. The Town Hall and St George's Hall will be bathed in blue light on Wednesday 2 April to mark United Nations World Autism Awareness Day.
They will join other iconic locations around the world, including the Empire State Building in New York, Sydney Opera House, the World Trade Centre in Toronto and Niagara Falls for 'Light It Up Blue' to highlight the condition, which affects around 1 in 100 people.
The idea has come from Julie Simpson, a mum from Speke who is a member of Liverpool Autistic Children's Alliance which supports parents, carers and young people with the condition. Her 10 year-old son Joe has autism and Julie is a passionate campaigner for greater understanding of the condition.
Julie and Shadow Health Secretary Andy Burnham MP wrote to Mayor Joe Anderson asking if the city could turn its buildings blue. Now the Mayor is now writing to the owners of other prominent buildings in the city asking them to do the same.
Mayor Joe Anderson said: "I am absolutely delighted that we are able to help raise awareness of Autism by lighting up our buildings in blue and I am asking other buildings to do the same.
"It is really important that we do all we can to highlight autism and its symptoms to overcome ignorance around it, and also to support parent and carers."
There are around 700,000 people in the UK with autism – more than 1 in 100 of the population.
Julie Simpson said: "I feel very strongly about raising awareness of autism to try to make people understand how it affects children. As it is not a physical condition, people just assume young people with autism are being naughty."
The National Autistic Society – the UK's leading charity for people affected by autism – is backing the initiative.
Mark Lever, Chief Executive of The National Autistic Society, said: "We are really pleased to see Liverpool City Council marking World Autism Awareness Day so spectacularly and helping to raise public awareness about this lifelong developmental disability. Autism affects how a person communicates with, and relates to other people. Although some people with autism are able to live relatively independent lives, others may need a lifetime of specialist support."
Everton Football Club will be raising awareness of autism at their match at Goodison Park against Arsenal on April 6th, including the distribution of flyers and collection buckets to raise money for the National Autistic Society in the fan zone.
More information about Light It Up Blue can be found at http://liub.autismspeaks.org/welcome