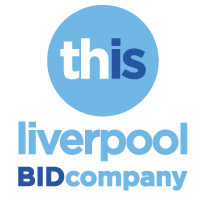 The Liverpool BID Company is to host its first roadshow tour next week – to find out from businesses and workers how they want the city centre to improve.
The BID team will be touring the Commercial District, from Monday to Thursday, August 10-13, as part of a public consultation exercise on the drafting of a new five-year business plan for the area from 2016-2021.
As well as gaining feedback, the team will also be spreading the word about a BID funded £1.4m public realm programme in the Commercial District and how businesses can take advantage of £10,000 worth of free opportunities offered by the BID Company – from discounts on advertising and joining the free ThIS Liverpool App, to a broadband upgrade and installing defibrillators for the recently launched CardiAct campaign.
The roadshow follows a series of workshops and a social media campaign (#YourBIDYourSay) to gain ideas on how to improve the Commercial District across themes such as improving connectivity, animating public spaces and supporting business growth. Suggestions to date range from a free bus service from Lime Street Station, a park and ride scheme, an overhaul of signage, a regular food festival and a greening programme.
As part of the event there will be an interactive map for people to pin their suggestions on and each day will feature lunchtime activities in partnership with Health At Work including a walking tour, free Yoga, Tai Chi and acupressure sessions. Merseyside Police will also be in attendance providing safety and security advice on issues such as marking of mobile phones. At the end of each day a prize draw will be held for a pair of zip wire tickets for those who handed in their business card.
Please find full press release here: http://www.liverpoolbidcompany.com/bid-company-hits-the-road/