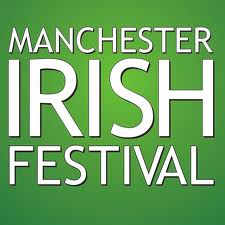 With over 200 events at 100 different venues, Manchester Irish Festival is now firmly established as Europe's biggest Irish Festival outside of the Emerald Isle, March 7th – 7th 2014.
Just over 100,000 visitors are expected to converge on the city centre for the St Patrick's Day Parade but unlike other Irish festivals around the world the Manchester extravaganza does not just celebrate St Patrick's Day itself, but instead it stages a 10 day party, which features a full programme of Irish culture, comedy, heritage, literature, music, sport and theatre.
Highlights include the Guinness sponsored 10 day 'Tradfest' in Levenshulme village and Burnage which is home to the one of biggest Irish communities outside of London. The event will feature a special Mayo Gathering weekend with acts coming over from County Mayo to appear at the event. Other festival hubs which are putting on a full schedule of events include the award-winning St Kent's Irish club in Fallowfield, O'Shea's Irish Pub in the city centre and the newly opened Irish World Heritage Centre in Cheetham Hill.
The Irish party continues in earnest right through to Monday 17 March with events all over the city, which range from special all day traditional Irish music sessions to black tie dinners and special Irish club nights.