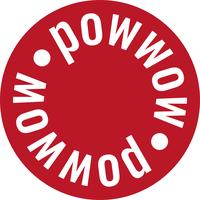 Professionals from the creative sector have the chance to meet at a social event in Preston next week.
The event, called POWWOW will be held on Wednesday 20 July at Glover's Bar, Glover's Court, between 6pm and 8pm.
POWWOW is run by Lancashire County Council's Creative Lancashire service, in association with event sponsors Wash Design and Cotton Court.
Ed Matthews-Gentle from Creative Lancashire explained: "The POWWOW events we've held across Lancashire have been very popular.
"There will be no guest speakers, no advisors, just the opportunity for like-minded professionals to get together, talk, share ideas and network.
"There are a lot of talented people in Preston's thriving creative industries Everyone's welcome to this free event, whether they are an employee of a business, freelance worker or a student.
"Events like this give people the chance to take important opportunities to grow their businesses together in the future."
POWWOW is free to attend, but registration is essential. For more information, visit www.creativelancashire.org.
You can also join in the conversation on Twitter – @CreativeLancs #POWWOW.