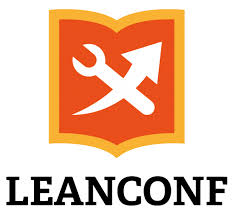 Leanconf is a grass roots, community run, not-for-profit conference and is one of only two Lean Start UP conferences on the planet.
Join 300+ passionate people for 20 great lessons and 1 amazing networking event at the comedy store in Manchester.
Learn how to:
Innovate like a start up
Get a competitive advantage
Reduce the chance your start up will fail
Leanconf is for two types of people:
Entrepreneurs, start up founders or just people with ideas that want to test concepts without wasting time and money thereby reducing risk and increasing chances of success.
People working in organisations who want to learn how to innovate like a start up and launch internal projects more quickly and successfully thereby gaining competitive advantage.
This can all be achieved by using Lean Start Up techniques.
Speakers include:
Ash Maurya, author of Running Lean
Janice Fraser, Pivotal Labs Luxr
Barry O'Reilly, co-author of Lean Enterprise
Grace Ng, co-founder QuickMPV and Lean Start UP Machine
For full event details go to the Leanconf website